Street Solar Kiosk : Ecokiosk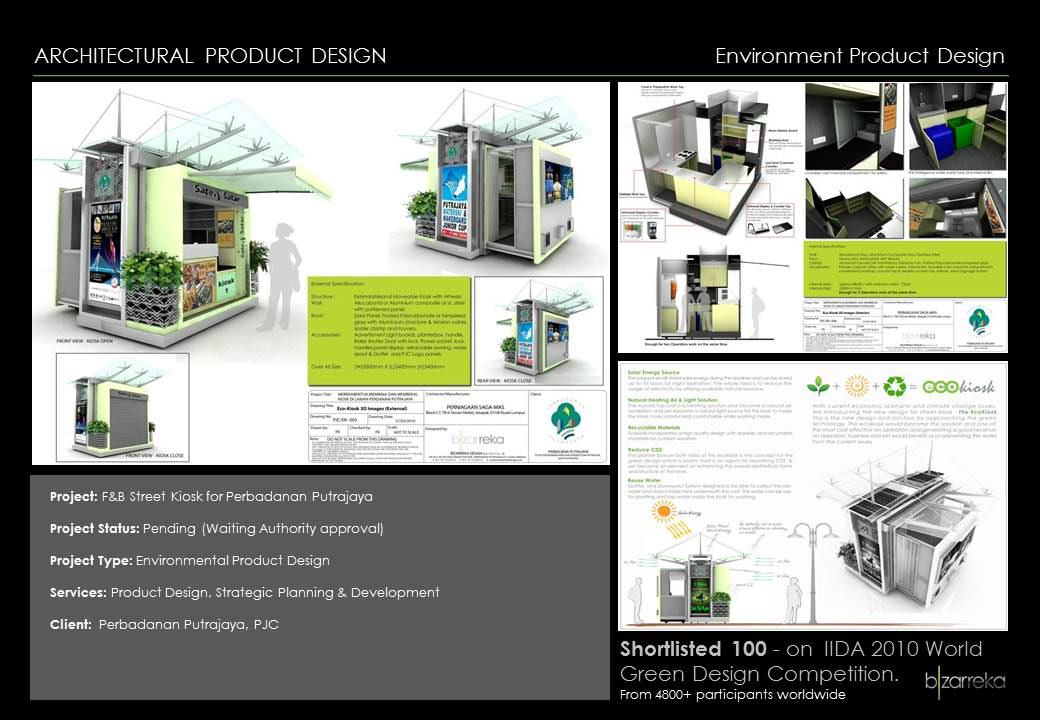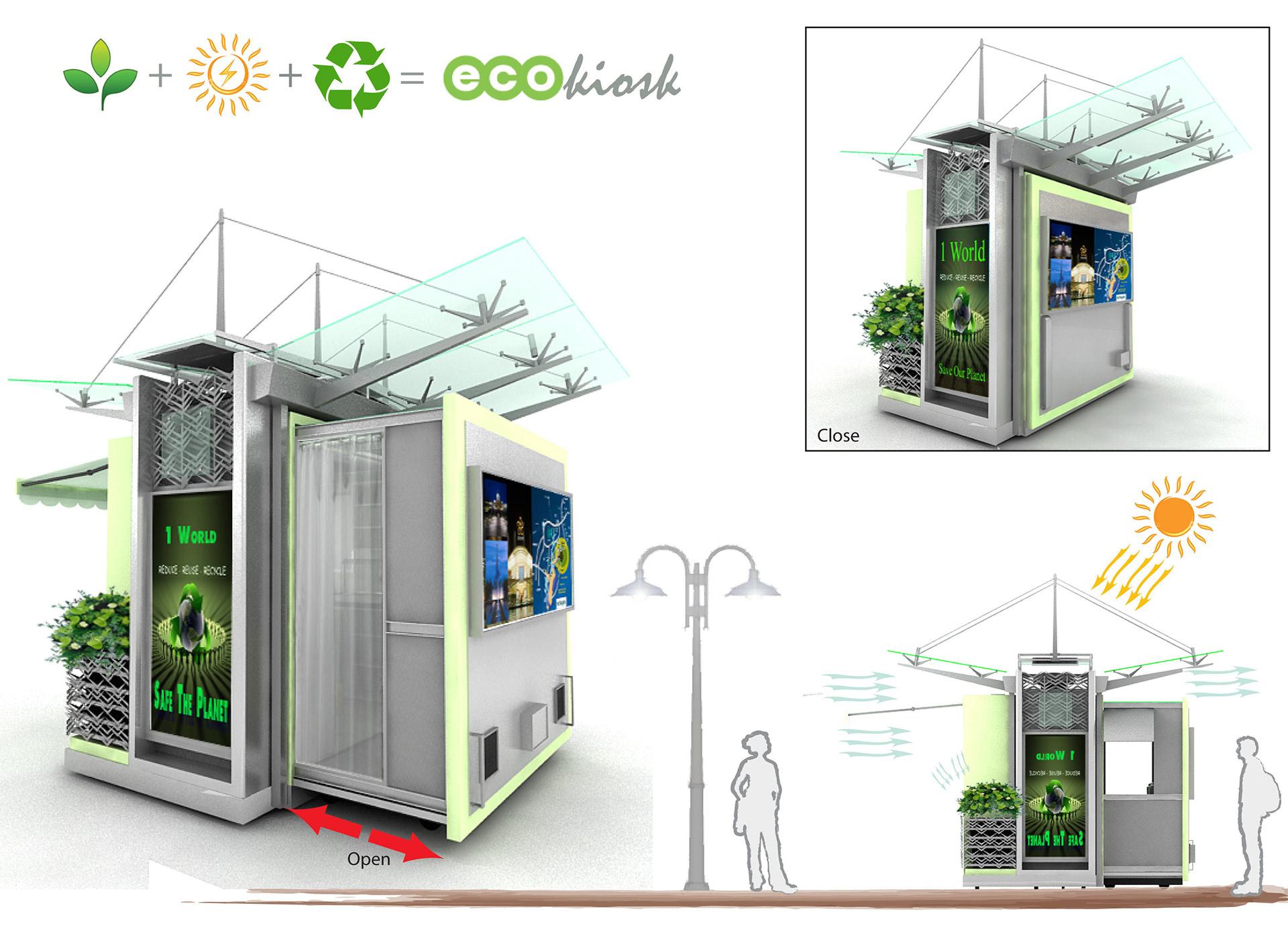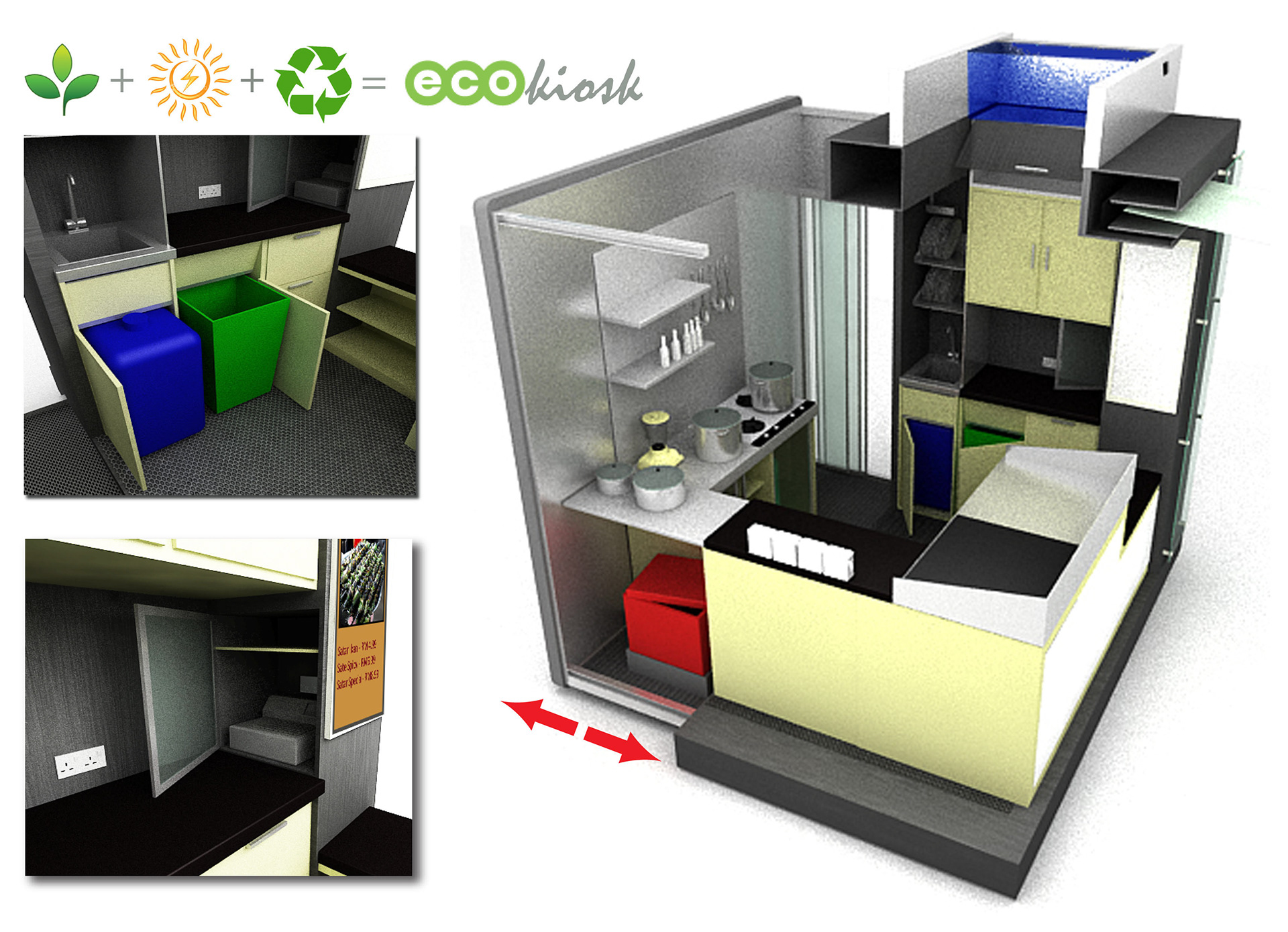 Companies are looking for new ways to move their businesses towards moreEarth friendly practices. The Ecokiosk aims to solve many of the lingeringissues regarding mobile retail/service setups.
Natural Heating, Air and Light Solution
The louvre style roof is a solution for internal heating and natural airventilation –  yet become a natural light source for the kiosk whileworking inside.
Recyclable Materials
Ecokiosk incorporates a high quality design with durable, and recyclablematerials for outdoor weather.
Reduce CO2
The planter box in both sides of this kiosk become an agent for absorbing theC02 and enhance the overall aesthetics forms and structure.
Reuse Water
The gutter and downspout system are designed to collect rain water and store itinside a tank underneath the roof. The water can be used for planting andfiltered into tap water.